Annatto
Annatto Seeds are made by extract of the achiote tree (Bixa Orellana).
To create the color for food, makeup, or textiles.
An estimated 70% of natural food colors are derived from it (1Trusted Source).
Annatto seeds are also used as a spice with flavor is bittersweet with notes of mace and mint. Annatto seeds combined with chili flakes, black pepper, cumin, coriander, and salt can be used as a seasoning for pickled mushrooms or homemade sausages, v.v.
Mô tả
Product Description
+ Also known as achiote powder, annatto seeds grow inside the spiny fruits of the achiote tree.
+ Annatto powders primary use through history has been as a coloring agent for makeup, textiles, or to color foods.
+ However, many people are beginning to utilize achiote powder as a spice in and of itself. The flavor is bittersweet with notes of mace and mint.
+ The seeds are often added to oils to flavor and color them, or soaked in hot water to make a flame-colored broth.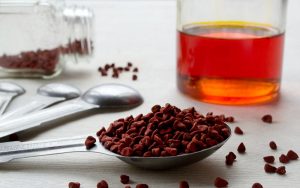 Usage
Annatto powder is perfect for the home cheesemaker who wants to make authentic English cheddars or perhaps an original cheese with a flashy neon rind the color of a carving pumpkin.


Production process
Annatto powder of ATL GLOBAL is completely processed from fresh annatto, committed to no colorants, fillers, ensuring food safety and hygiene.
STEP 1: Prepare input materials, the first important step.
Fresh annatto is harvested by ATL GLOBAL at Viet Nam and Organic standard farms to ensure the quality of input materials, ensure cleanliness, and no excess chemical residues.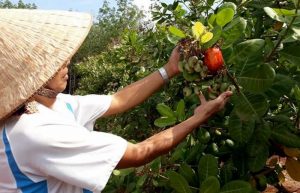 STEP 2: Particle separation and puree
– The annatto after being carefully selected from the farm, is separated by workers. – The colored cashews are then ground by a particular machine
STEP 3: Packing
– ATL GLOBAL has applied a closed and automatic packaging line to prevent clumping, anti-oxidation, anti-color change, to keep product quality intact.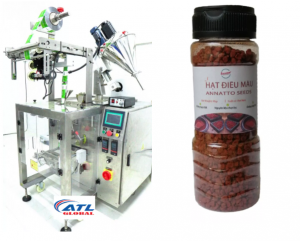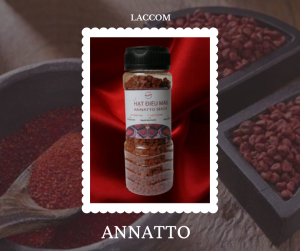 Specification
Product name: Annatto Seeds
Color: Red
Packaging: Bottle
Usage: Food, health care
Weight (kg): 0.9g
Shelf Life: 24 months
Certification: ISO, HALAL
Payment term: L/C at sight or T/T
Storage: Room temperature
Production or storage method: Drying process: AD or dry by sunshin


———————————————-
ATL GLOBAL COMPANY LIMITED
Address: 145/51/7 Le Duc Tho Strees, Ward 17, Go Vap District, Ho Chi Minh City, Vietnam
Tel: 0084975262928
Email: info@atlglobal.net