Red Chili Pepper Powder
Chili is a spice native to Southern Asia. It has a natural deep red colour, mild spicy, can be used to make sauces and stews,etc
Mô tả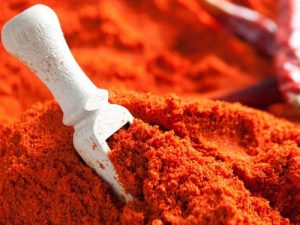 Product Description
Red Chili powder is the form of chili peppers that have been sun-dried or dried and ground into a powder, sometimes mixed with other spices (to form a chili powder mixture).
Red Chili powder is used as a favorite condiment worldwide to add spicy, pungent flavor to dishes.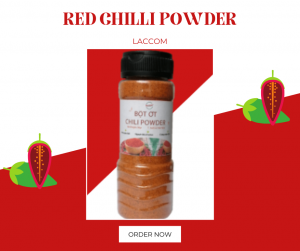 Specification
– Type: Powder
– Color: Red
– Shelf Life: 2 Years
– Taste: Spicy
– Packaging : 5-10-25kgs/bag Or according to custom's requirement
– Origin: Vietnam

Commitment on products
Laccom's chili powder is made from 100% fresh chili harvested from Vietgap or Organic certified farms
– The production process of chili powder is closed, applying advanced technical technologies for processing into product packaging
– The shop is committed to delivering delicious and spicy products to customers.

Uses of chili powder
– Used as seasoning for daily meals: chili salt, fish stock, satay, ..
– Chili help increase metabolism and increase weight effectively.
– Chili helps you feel full for a long time, lose weight
– Chili helps reduce blood pressure

—————————————–
ATL GLOBAL COMPANY LIMITED
Address: 145/51/7 Le Duc Tho Strees, Ward 17, Go Vap District, Ho Chi Minh City, Vietnam
Tel: 0084975262928
Email: info@atlglobal.net